Nothing beats an amazing thrift store find!
Thrift shoppers love to find great deals. Spending time digging through piles of unorganized items only to leave empty-handed is disappointing.
Thriftmart is a different way to thrift.
Our organized and pleasant store environment offers a premium thrift shopping experience with high-quality items at amazing thrift store prices.
From clothing, accessories and shoes to home goods and décor, Thriftmart shoppers can expect great finds, every time!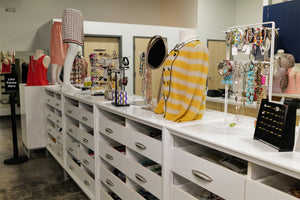 Quality finds.
Every time!
High-quality items at great prices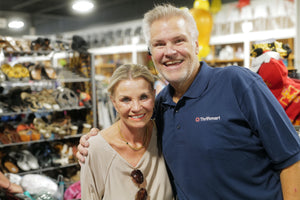 A high-quality thrift
shopping experience
that also makes a difference!
★★★★★

I'd say this store is in the ballpark of... a home run!
★★★★★

It's my new favorite thrift store!!
★★★★★

Amazing store!

I wouldn't have believed it without seeing it myself.
★★★★★

I'm NOT a "thrifter." I just went to stop my friend from going on and on about it, but WOW, now I'm her!
★★★★★

It's not like a thrift store,

it's like Nordstrom Rack!
★★★★★

If you're looking for a budget-friendly place to shop where you can also positively contribute to a great cause in your community - look no further than Thriftmart.